Summer make-up is all about a healthy glow, sunkissed skin and playful pops of colour. It's sheer and dewy, it's pretty and fun. And while we all generally look that little bit healthier during the summer months, our skin has a lot to contend with. From clogged pores to excess shine, you should lean on your skincare rather than your make-up routine to combat these. Make-up should be used as a tool to enhance your features and a joyful way to express your personality, rather than as a mask to conceal.
Below we have called on two make-up artists, Mira Parmar, who specialises in swoon-worthy glowing skin, and Louise Seymour, who manages to make fun pops of colour look totally wearable. But before we get to their make-up tips, take a glance at our summer skin checklist so you have the best canvas possible…
Skin Is In
Summer Skin Checklist #1 Double Cleanse
The key to great skin is double cleansing at night to ensure your complexion is totally clear of the day's dirt, pollution and make-up.
Summer Skin Checklist #2 Exfoliate
To ensure your complexion can't get clogged and to keep it looking bright, you should be exfoliating 2-3 times each week. Try our Skin Brightening Face Exfoliator for a deeply purified and radiant complexion.
Summer Skin Checklist #3 Hydrate
Common skin woes like fine lines and blemishes can be prevented by keeping your complexion hydrated. Look to ingredients like sodium hyaluronate and glycerin which are found in the Hydrating Gel Cream. Keep skin hydrated throughout the day with the Urban Hydrating Mist. Simply store it in your handbag and take it everywhere you go.
Summer Skin Checklist #4 Mask
Look to a weekly face mask with charcoal to draw out unwanted impurities, and kaolin clay to mop up excess shine. Try our Purifying Charcoal Wonder Mask, which boasts both ingredients.
Summer Skin Checklist #5 Protect
Regardless of whether the sun is shining, you should use an SPF every day. Keep a sun protection for your face, like SPF Drops, by your day cream so you don't forget to apply it.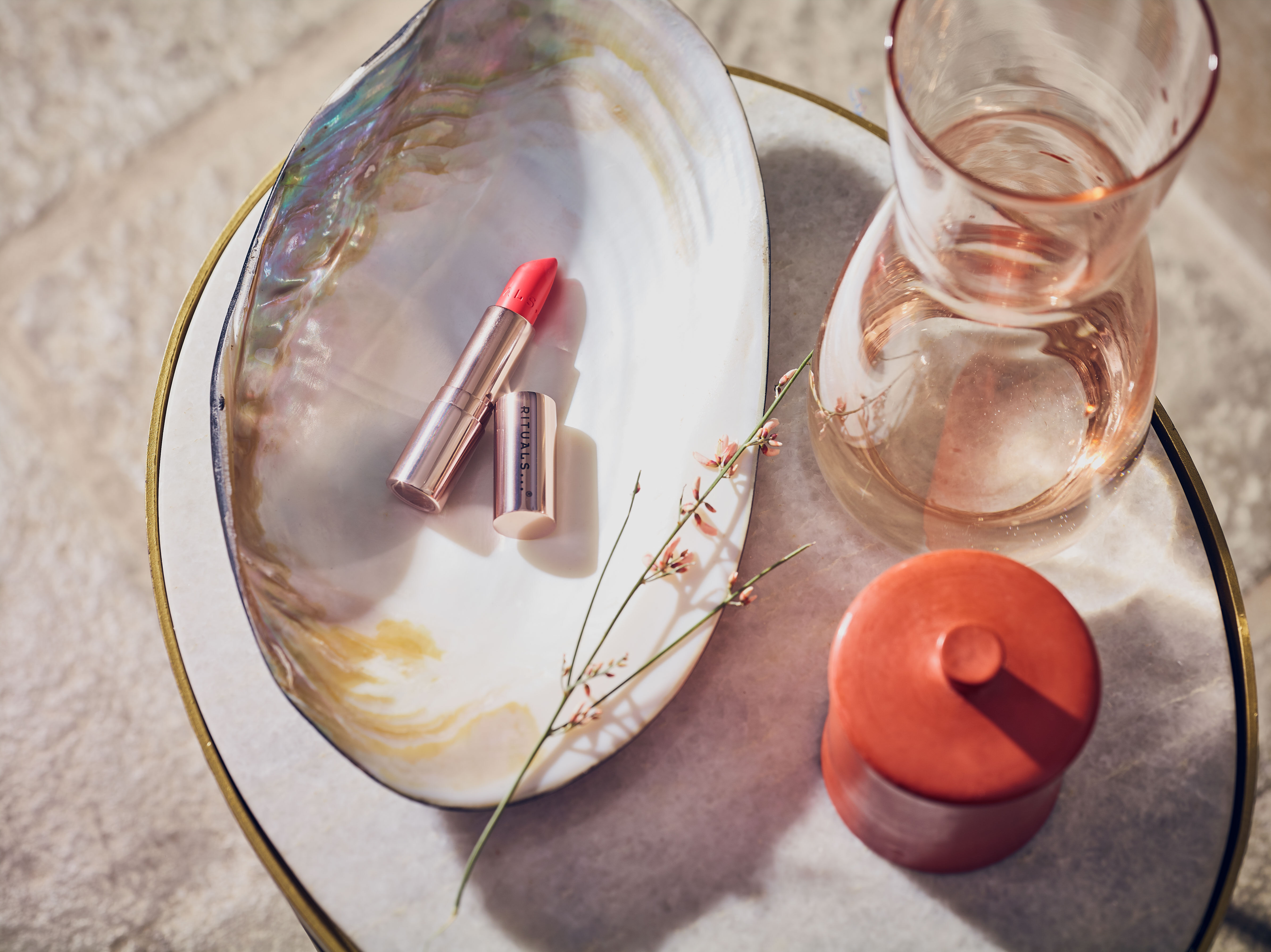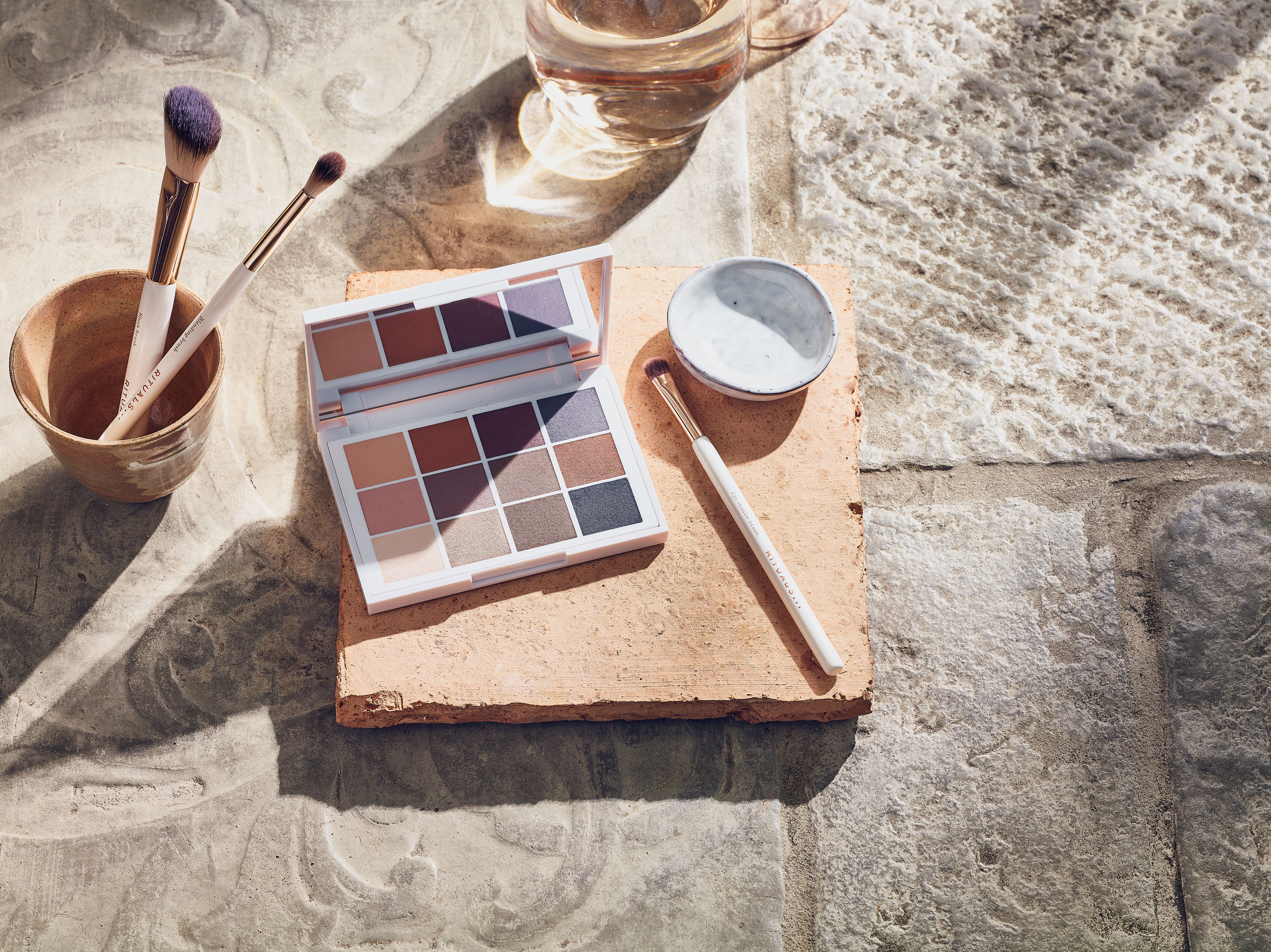 Make It Up
No Trace Base
"Throughout the year buy two foundations (one lighter, one darker) and mix up shades depending on your skin colour and tan," explains Parmar. "You'll never be short of the perfect colour all year round!"
Lip Tricks
"Use a sheer bright lipstick as blush by dotting a tiny amount on the back of your hand," says Seymour, try Lip Shine or Lipstick. "Warming it up with your finger will give you the ability to sheer it out but still give colour and sheen to the skin. Pat and blend it onto your cheeks." For a stain effect, you can also use your fingers to dab lipstick onto your lips, rather than applying it from the bullet.
Secret Multi-Taskers
And it's not just lipstick that's a multi-tasker. Parmar notes that, when heading on holiday, you can "travel light and use your bronzers, blushers and lipsticks on your eyelids, too."
All About That Glow
"Mix a drop of highlighter and moisturiser into your foundation during the summer to make your complexion look dewy and fresh," advises Parmar.
Colour Play
"Play with a pop of colour but in a really small, understated way. Apply a little colour onto the inner corner of your eye or along your waterline," suggests Seymour. Try the Miracle Duo Eye in Greyish & Blue, or Miracle Eye Pencil in Jungle. "It's a lovely way to play with colour without the commitment of using it all over your eyelids."
Gloss and Go
"Want to try glossy eyelids? Lip gloss makes an amazing eye gloss for hot summer nights," says Parmar. Try The Ritual of Holi Lip gloss, which is fragrance-free and shot through with a subtle shimmer.
Fancy a Freckle?
"Nothing says summer quite like freckles," notes Seymour. "Use a brown kohl pencil and dot over the nose, tapping over them with your finger to give a more natural effect." Use the Miracle Eye Pencil in Brown to get the look.
Always Dewy
"After applying make-up, spritz a little mist over your skin to set everything but also to create a dewiness," suggests Parmar. The Urban Hydrating Mist is perfect for this.
Lashings of Mascara
Feel like your mascara is on the way out? "Add a drop or two of saline solution and it should give you another lease of life," explains Parmar.