Dumplings are a famous traditional northern Chinese food. The best thing about dumplings is that they are a snack food, and yet because of their nutritional value, they are considered healthy.
Recipe makes 32 dumplings
Preparation time: 60 minutes
Ingredients for the dough
300 g flour, plus extra to cover pans
200 ml boiled water
a pinch of salt
* you can also use ready-made dumpling sheets
Ingredients for the filling
100 g finely chopped cabbage (white cabbage, curly cabbage, green cabbage, etc)
50 g bean sprouts, finely sliced
2 spring onions, finely sliced
2 tbs soy sauce
½ tbs fresh ginger, grated
16 sheets of dough
Extra ingredients
soy sauce
chili sauce
freshly sliced spring onions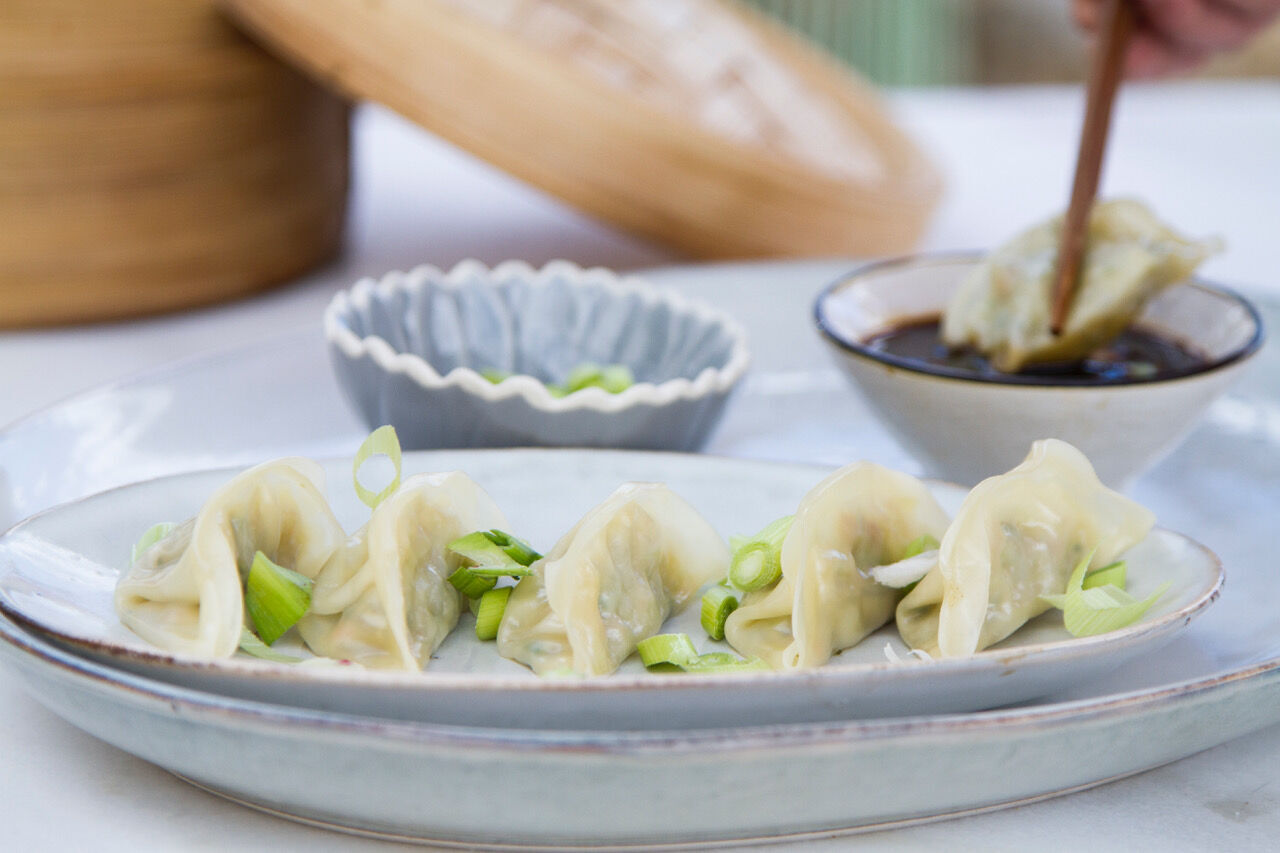 Preparation for dough
1. Mix the flour, salt and water in a large bowl until it becomes a big ball.
2. Knead it for 10 minutes, then split the ball into four and make each part into a long, sausage shape. Let this rest under plastic foil for 20 minutes. Meanwhile, you can start preparing the filling.
3. After 20 minutes, split up each part again into eighths and make them flat, round pieces with a diameter of around 10 cm. Let the pieces that you don't use rest under the foil to prevent them from drying out.
Preparation for filling
1. Cook all the ingredients for the filling for around 1-2 minutes, stir thoroughly and then cook for another 2 minutes.
2. Fill the dough sheets, fold them in half and be sure that they're completed closed.
3. Steam them in a steamer basket for around 12 minutes.