There is something incredibly freeing about the thought of not having everything all planned out. That you could throw up the jigsaw of life, and as the pieces scatter in the air you just step back and see where they land.
But it's a luxury that not many of us have taken, with the pressures of climbing the career ladder and financial responsibilities. Until now that is. After 18 months of intense change and uncertainty, millions of women around the world have decided to take a moment to re-evaluate what they want from life. And for many, that means quitting the day job.
What is interesting is that the global phenomenon, which has been dubbed "The Great Resignation", has affected all age groups. In the US, four million Americans quit their jobs in July 2021, according to the U.S. Bureau of Labor Statistics. In the UK, almost a quarter of workers are actively planning to change employers in the next few months, according to one recruitment survey, and more than a third of companies in Germany have reported an exodus of skilled workers, according to the Ifo Institute. Even the Chinese youth - famously fiercely competitive and driven - are embracing the movement to slow down.
Why is it happening now? Yes, the global pandemic forced us all to slow down, but more importantly, many of us realised that we liked it. We reconnected with nature, with people and with ourselves. "It also prompted a radical shift in how people view their careers," says Claire Brown, a Career and Life Coach (clairebrown.co). "It's been an opportunity for people to reassess their lives and what they really want for their future. Many took the chance to consider whether they're on the right path and were able to trial an alternative way of living with slower-paced rhythms and routines. Coupled with a rising awareness of health and wellbeing issues, people are increasingly making the connection between what they do in their working lives and how it impacts their overall sense of wellbeing."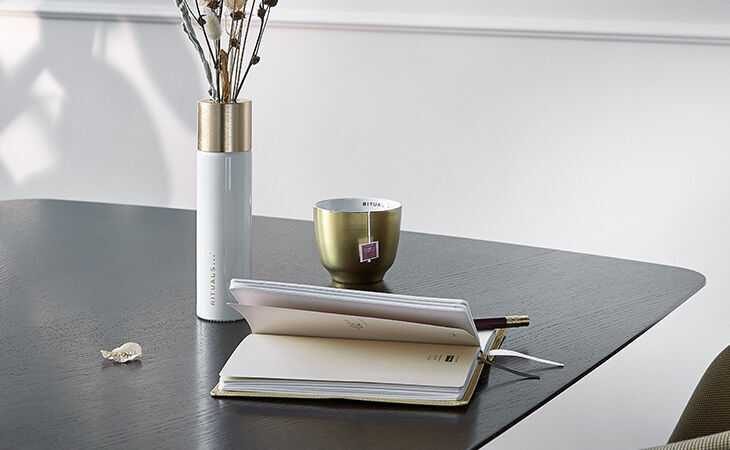 While some are describing it as a movement led by Gen Z, actually, analysis by the global analytics company Visier shows that the greatest increase in resignation rates is amongst 30 to 45 year olds, with women leading the way. "They are seeking more simplicity, prioritising quality relationships and the need for connection and meaning above all else," Brown says.
Alexandria Maria, a former financial broker in London, is one such example. "At the point when I quit my job, I honestly felt like I no longer had a choice to stay," she says. "I had suffered a breakdown and realised that I could no longer remain being so unhappy - the cost to my mental health was not worth any financial reward. I was very scared of what people would think at the time. We are told that there is a certain way to 'do life right' which includes climbing the corporate ladder, but it was clear to me that living this just wasn't an option anymore. The only thing scarier than leaving was staying."
After leaving her 'successful' career in finance, she embarked on an entrepreneurial lifestyle, creating a health food brand that was eventually stocked in high-end retailers including Selfridges and Whole Foods. But she quickly realised she was replacing one manic career path with another, and switched again, retraining as a business and empowerment coach. She now has global clients in the US, UK, Hong Kong, Bali and Cambodia. But equally importantly for her, this new focus has allowed her to be based by the beach, helping her meet her goal to live a more holistic life.
Feeling an urge to throw it all up in the air? Here, the experts reveal how to reconnect with yourself and reflect on what your heart is really telling you…
Accept your feelings: Dissatisfaction is not necessarily a bad thing – it can just let you know that something needs addressing. "Let dissatisfaction motivate you to explore new avenues and opportunities," says Brown. "Being pro-active helps you to feel in control of challenging situations and take charge when things feel overwhelming."
Assess your passion: There is a fine line between working out if your dissatisfaction at work could be solved by making small changes to the job you're in or quitting altogether. "Consider whether your discontent is due to a lack of achievement and perceived success, or a lack of opportunity to do work that really matters to you," Brown says.
Give yourself an energy audit: Brown suggests setting time aside to conduct an "energy audit to assess how excited and enthused you are by the activities within your working week. Note down your key tasks and give each of them a score out of 5 to determine what brings you the greatest joy, fulfilment, and sense of achievement. If you're doing more of what drains you than energises you, this may be a sign that something needs to change."
Embrace authenticity: Finding your new purpose is no mean feat – especially if you what motivates you now has changed from when you started out. A good place to start for those who are creatively minded, Brown says, is a vision board. It has scientific backing: visualisation techniques are something elite athletes, business executives and even the military have used for decades to achieve goals.
Reconnect with yourself: It is totally normal, after years (maybe even decades) fixated on one career path, to not totally know what it is you want to do. "Just begin to follow the crumbs and get curious," Maria says, noting her own forking career path. "Think about what excites you. What are you passionate about?" If the questions are too open ended, she suggests taking yourself to a quiet place, putting everything on hold and trying a visualisation exercise. "Picture 'future you'; see her and try to feel her. From here, reverse engineer the dreams. Ask yourself, what are 10 steps that would take you closer to that being your reality? Which step could you take today?"
Ultimately, Maria and Brown agree that there is no wrong move. Exploring your true purpose only ever moves you closer to knowing the real you. "If it all goes wrong, I know I've lived without regrets," says Maria. "After all, I truly believe that we all deserve to be abundant and lit up by what we do."