Our philosophy, The Art of Soulful Living is brought to life through our compass, that acts as a guide to personal wellbeing. This month, we are focusing on Gratitude, one of the points on our compass. For we see gratitude as something you can learn and that can bring more joy into your life
Gratitude is a very important theme because it truly defines how you experience life, both the highs and the lows it brings. It is like the glass being half full or half empty equation. Cultivating an attitude of gratitude is something you can learn and it gives you a simple formula to experience more joy in your everyday life: more gratitude = more joy.
There are different forms of gratitude, too: you can be grateful for a person, for something material, or grateful for an experience. You can receive gratitude and you can express it to someone else. And then there is another consideration: the timestamp. You can be grateful for something that happened in the past or you can be grateful for something you experience in the here and now, and then there is gratitude towards the future, which starts with the simple act of being grateful for being alive, and every new day and opportunity it can bring you.
This in turn will make you feel happier, less anxious, and optimistic about what lies ahead. Receiving or expressing gratitude has been shown to release dopamine and serotonin in your brain, known as the feel-good hormones. Grateful people do not take anything for granted. They tend to be less stressed, sleep better, have more vitality and energy, and face life with positivity. Research has proved that gratitude impacts both your emotional and physical wellbeing, so do not hold back, express your gratitude whenever you can. You will not regret it. Maybe its ultimate effect is best explained by the saying: 'It is not happy people who are grateful. It is grateful people who are happy.'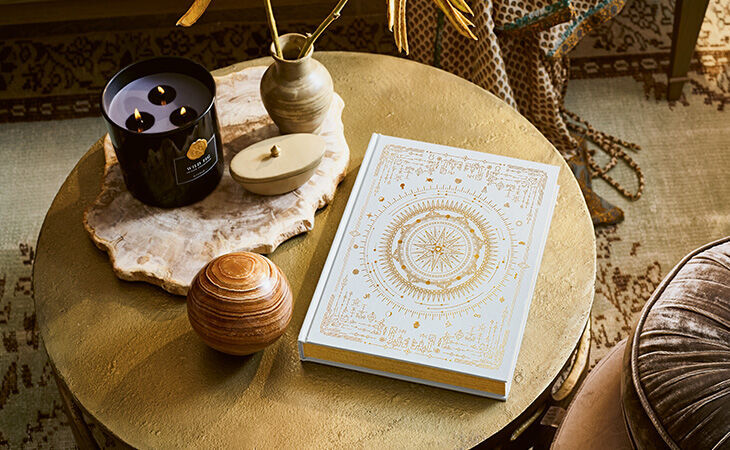 Want to know more about gratitude? Our first ever book, The Book of Rituals, delves deep into this topic and so much more. Featuring inspirational articles, unique art work and wellbeing wisdom, this luxurious coffee table book is the ultimate guide to soulful living. Click here to shop The Book of Rituals.