So much about modern life is about being connected 24/7. Connected to work, to each other – we're always online and always available. It's no wonder we're suffering from digital overload. Isn't it time we headed back to nature, if only for a little while?
Whether we like it or not, our lives are flooded with information, and it's coming at us constantly, from anywhere and everywhere. But for most of us, escaping the connectedness of modern life forever just isn't an option.
Circadian Rhythms
The benefits of switching off – literally and figuratively – are backed by science. Exposure to blue light during daytime hours helps us maintain healthy circadian rhythms — this is our body's natural wake and sleep cycle. But too much blue light from our devices interferes with our melatonin levels, disrupting our sleep cycle, causing wakeful nights and day time fatigue. It's not just our brains that are overloaded; our bodies, too, are suffering. Have you ever felt neck pain from staring at your screen? Eye strain? Hearing loss? That's your body calling out for a tech break.
Detox your Senses
Here's a wild idea. Think about going off the grid and heading back to nature for a while, even if it's just briefly, once a year. Think natural light, fresh air, no wifi, no TV, no distractions, not even electricity. This could be the perfect time to reflect on your life: where you've been, and where you want to go. It's well known that after a just a few days without all the trappings of our modern lives, little by little we start to relax – our posture changes, our breathing slows, and calm descends upon us. Because realigning ourselves with the natural rhythms of nature is like hitting our restart button. It's the ideal way to re-set the mind, body and soul, and to reconnect with ourselves.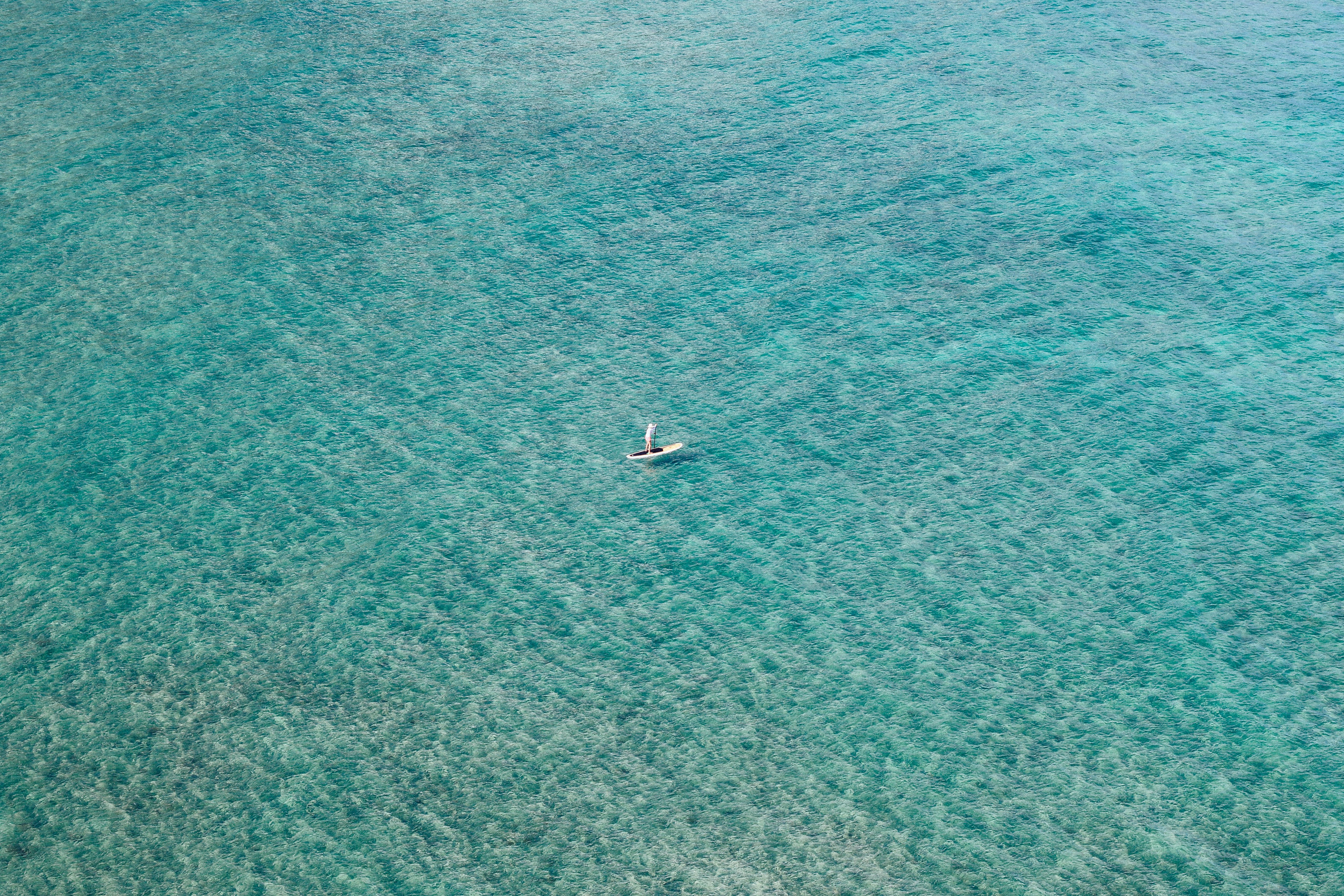 Among the trees
Being in nature is known to support both our physical and mental health – the more time we spend in natural surroundings, the happier and healthier we are. Getting out into the wild, away from our urban lives, especially while we're 'unwired', lowers our stress levels, increases positivity, improves our attention span, can relieve anxiety, reduces inflammation, among so many benefits.
The Japanese concept of shinrin-yoku, or forest bathing, is a beautiful example of finding joy in nature – it is the 'medicine' of simply being in the forest. Shinrin-yoku is said to open up our senses, deepen our intuition, and help us find new, gentler ways of getting in touch with the world around us.
As the environmental philosopher John Muir wrote in 1901,
'Thousands of tired, nerve-shaken, over-civilized people are beginning to find out that going to the mountains is going home; that wilderness is a necessity.'
It's the sun on your skin, the breeze in your hair, candlelight, firelight, and precious silence. What an amazing, life-changing gift – one that you give to yourself.
The planet desperately needs more peacemakers, healers, restorers, storytellers and lovers of all kinds.
Get unwired
Get out of town and hit that much-needed refresh button. Here are a few suggestions to get you started.
Japan: the remote primeval forests on the Japanese island of Yakushima are known for incredible cedar trees and hot springs. This beautiful, unspoilt paradise is a UNESCO World Heritage Site.
Norway: the vast arctic wilderness of the Svalbard islands offers tundra hiking, the Northern Lights, and even dog sledding.
Montenegro: the Durmitor National Park is known for its spectacular canyons, perfect for hiking, climbing, mountaineering and canoeing. Of course you can also do nothing at all, and simply get back to nature. You might even spot a bear…
USA: Snake River in Hells Canyon, Idaho, offers wild whitewater rafting and cabins in the wilderness.
Or just head to a forest near you for a few days with nothing but a tent. Your body and soul will thank you.