Your mom deserves the best, and this breakfast recipe are the perfect way to show her you care on Mother's Day. You can surprise her with them or make them together on this very special Sunday. Both the granola and smoothie feature matcha--powdered green tea known for its antioxidants—that's all the rage in current foodie circles. Help her start her favourite day of the year off right by treating her to a delicious, homemade breakfast.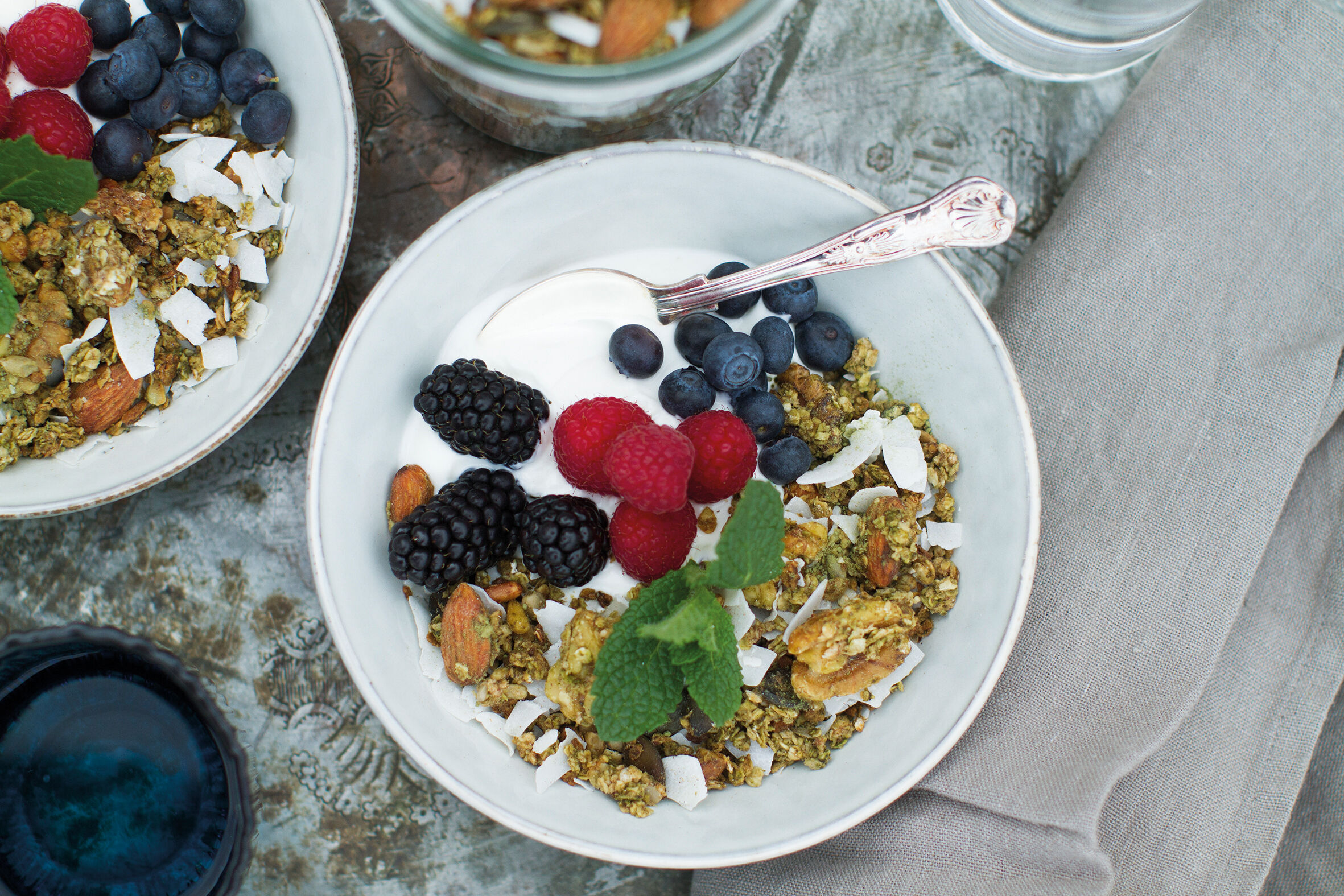 Matcha banana granola with red fruit and (coconut) yogurt
This is a super combination and a variation of the granola recipe from my second book, which we made a lot of this summer in our veggie cafe. It was one of the customers' favourite breakfasts, and I'm sure that we'll be introducing this "matcha banana" version next summer. It's a delight to make, and you can also save it in a covered pot to enjoy over a longer period of time.
Recipe makes a large amount of granola
Preparation time: 10 minutes + 50 minutes in the oven
Ingredients for a generous pot of granola
250 g oatmeal
125 g raw walnuts
125 g raw almonds
100 ml agave or maple syrup
60 ml liquid coconut oil or vegetable oil
2 ripe bananas, puréed
3 tbs matcha powder
1 ½ tsp salt
3 tb ground cinnamon
100 g mixed seeds and pits


To mix through after baking
For garnish
raspberries
blueberries
blackberries
sprig of mint
(Of course, you can use any fruit you want!)
Extra things you will need
Large oven dish or baking sheet
Baking paper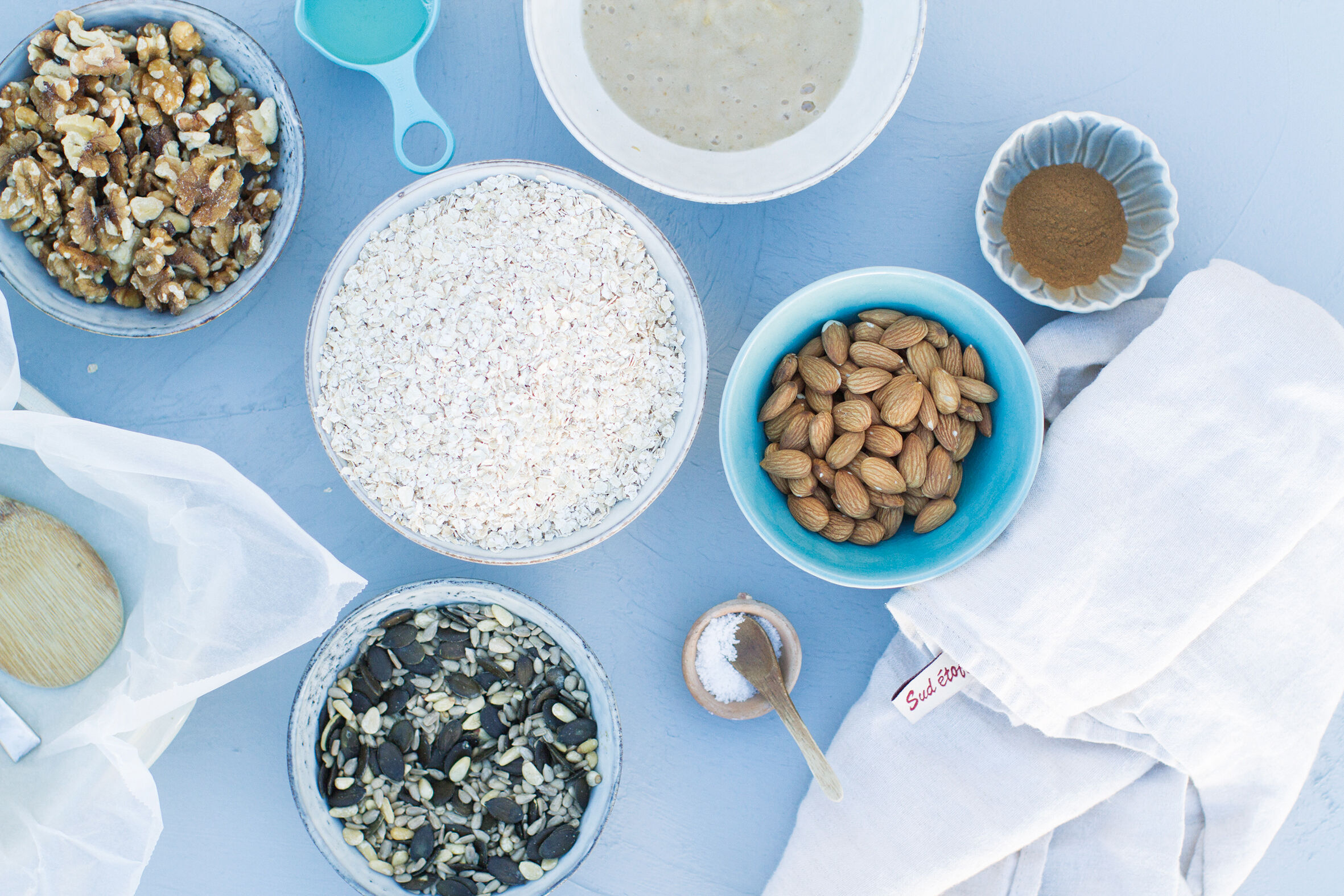 Preparation granola
1. Pre-heat the oven to 150 C.
2. Use a hand mixer to mix the banana into a smooth paste. (Or mash it finely if you don't have a hand mixer).
3. Blend all the ingredients together thoroughly and divide the mixture over a baking sheet covered in baking paper or use an oven dish that is lined with baking paper.
4. Bake the granola for around 40-50 minutes, until it's golden brown. Stir it regularly (about every 15 minutes) so that it's baked evenly.
5. Remove the granola from the oven, let it cool and then stir the coconuts flakes through it. You can keep the granola in a closed pot for up to two weeks.
Preparation (Coconut) yogurt-granola bowls
Spoon some (coconut) yogurt into two bowls, add some granola and garnish with fruit like raspberries, blueberries and/or blackberries. Add some mint for decoration and extra fragrance. Optional: serve with some honey or agave.