Now you've created your perfect wind-down routine, it's time to tailor your bedroom for rest. Today's video and podcast are full of insider tips, while your challenge today is to make friends with your alarm clock. Good luck!
Task:

Make friends with your alarm clock
Get more from your alarm clock than just a ringing in your ears with Dr Harris' tips to establish a good sleep routine. Pick a new habit that most applies to you, then put it in to practice from tonight...
Ditch the snooze button. 'Snoozing' sleep is broken, un-refreshing and isn't worth it.
Use it every day. Including weekends. Any time you sleep later you increase the risk of having sleep issues the next night or the night after. Set your alarm!
Position it away from your bed. This means you have to get out of bed to switch if off and will make you start your day.
Go old-school. Don't use your phone alarm as you may end up checking messages or scrolling. Use an old-fashioned, battery-operated alarm clock. The simpler the better.
Love your alarm. Choose a sound that you like to listen to so that you don't dread hearing it go off.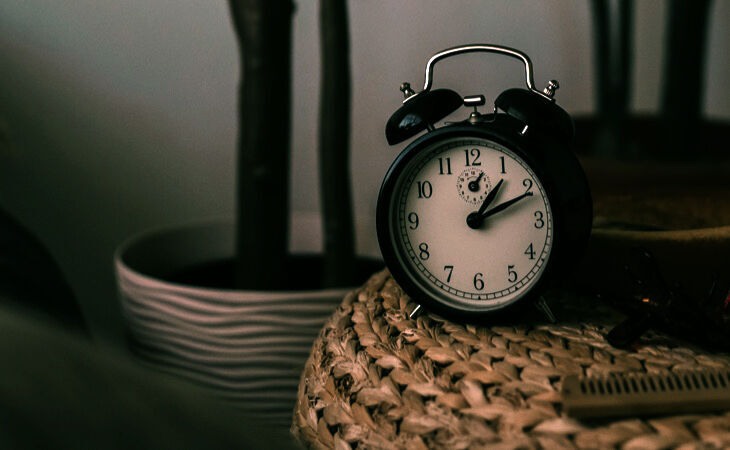 Podcast:

Design the perfect bedroom
From how to position your bedroom furniture to the colour you should paint the walls, today's podcast reveals how to make your bedroom the most sleep-inducing space in your house.
Ready to start the next day's class? Click here!